Best Android Games for 2017 | Top Android Games
We have compiled together Best Android Games of 2017 based on categories from Sports games, Offline games, Puzzle games, Tower defense games, RPGs, Endless runner games, Action games, Racing games, Fighting games & Strategy games. So what are you waiting for get them installed on your android phones. Here we go..
Best Android sports games
Golf Clash
Play on beautiful courses against players around the world in real-time as you compete in tournaments, 1v1 games and challenge your Facebook friends!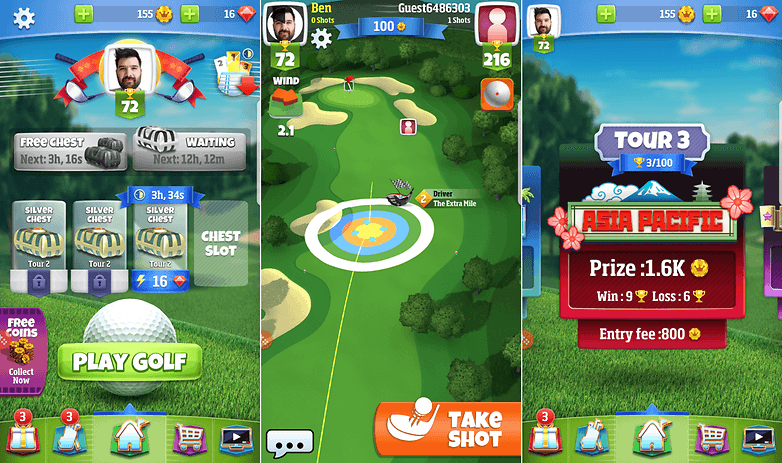 Table Tennis Touch
Serve, spin and smash your way to glory! Stunning graphics, intuitive swipe controls, high speed gameplay and multiple game modes have made Table Tennis Touch the world's #1 table tennis game.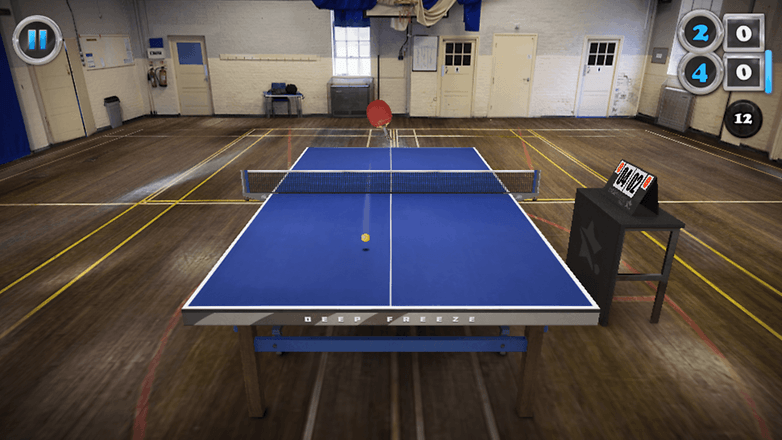 Best offline games
Doodle Bowling
Doodle Bowling is not an in-depth strategy game, and nor does it require sporting prowess, or any real interest in a sport at all. In exchange for this lack of required interest, Doodle Bowling can keep you entertained a few minutes at a time by letting you play through frame after frame of a scrawled game of bowling.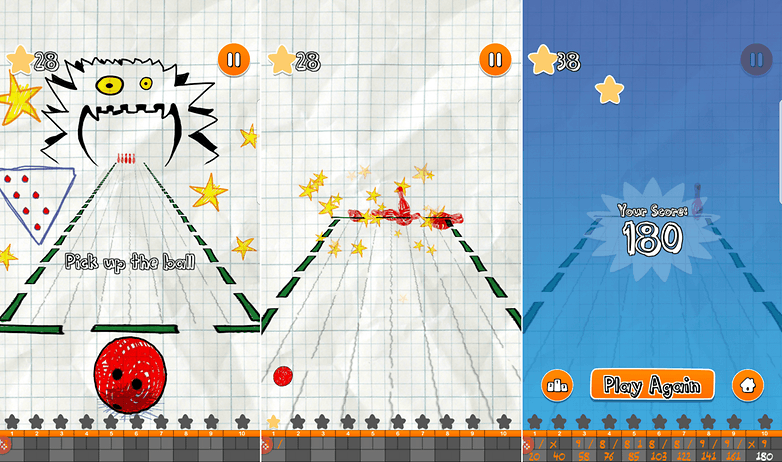 Shadow Fight 2
Shadow Fight 2 is a nail-biting mix of RPG and classical Fighting. This game lets you equip your character with countless lethal weapons and rare armor sets, and features dozens of lifelike-animated Martial Arts techniques! Crush your enemies, humiliate demon bosses, and be the one to close the Gate of Shadows.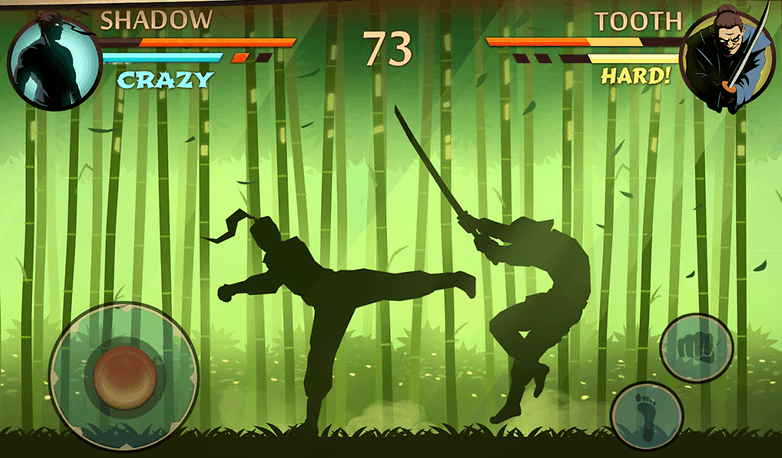 Best Android strategy games
The Battle of Polytopia
The Battle of Polytopia is a turn based strategic adventure. It's a game about ruling the world, fighting evil AI tribes, discovering new lands and mastering new technologies. Auto generated maps make each game a new experience, with unlimited replay value. Pick and choose among different tribes. Wander in the dark cold forests of Barduria, explore the steamy Kickoo jungles or claim the lush field of the Imperius empire.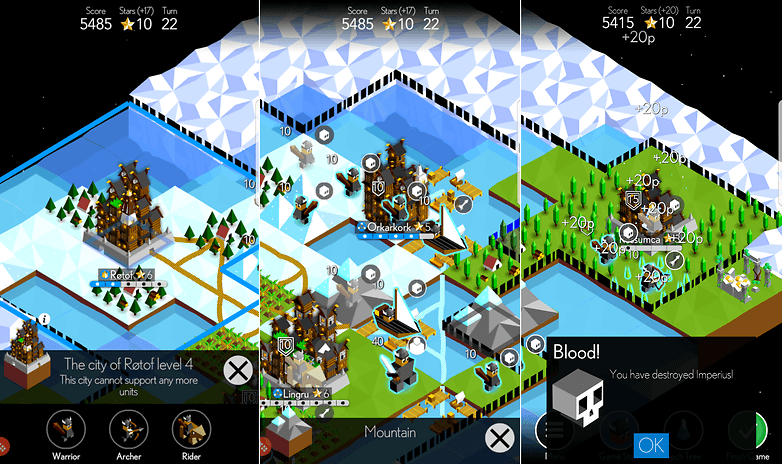 Keep Kraft
Keep Craft is an incremental civilization management game that lets you lead your people from the stone age to the modern era. Whether you want to focus on Science, Economy or Military might, manage your resources effectively and you will be rewarded with powerful new Technologies! Unlock new features and gameplay elements at every turn – as your technology evolves so does your gameplay!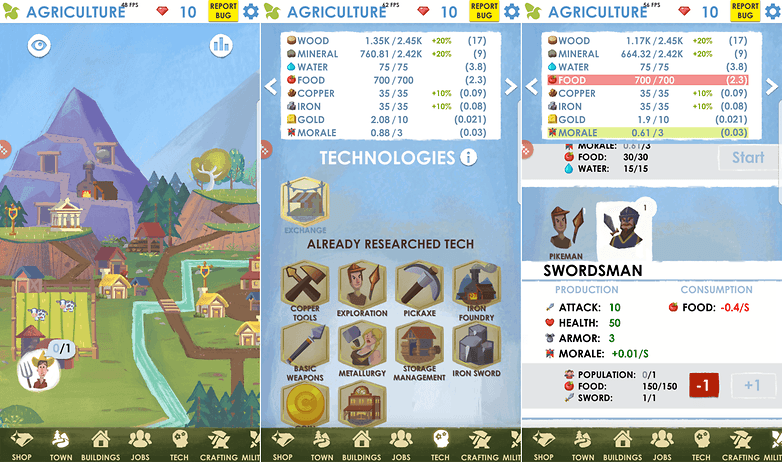 Best Android fighting games
Real Boxing 2 Rocky
Enter the ring as Rocky Balboa and relive the epic boxing saga as you face legendary opponents including Apollo Creed, Clubber Lang and Ivan Drago. Explore the world of ROCKY with unique ROCKY-themed content and fight your way to the top.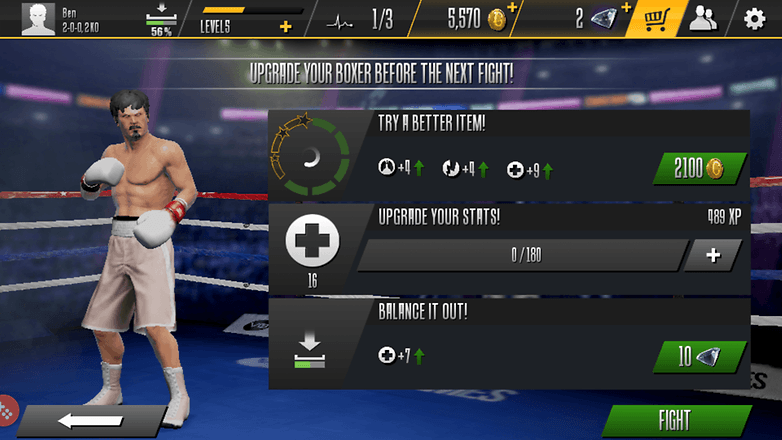 MORTAL KOMBAT X
Experience the over-the-top, visceral fighting of MORTAL KOMBAT X! Bring the power of next-gen gaming to your mobile and tablet device with this visually groundbreaking fighting and card collection game.  Assemble an elite team of Mortal Kombat warriors and prove yourself in the greatest fighting tournament on Earth.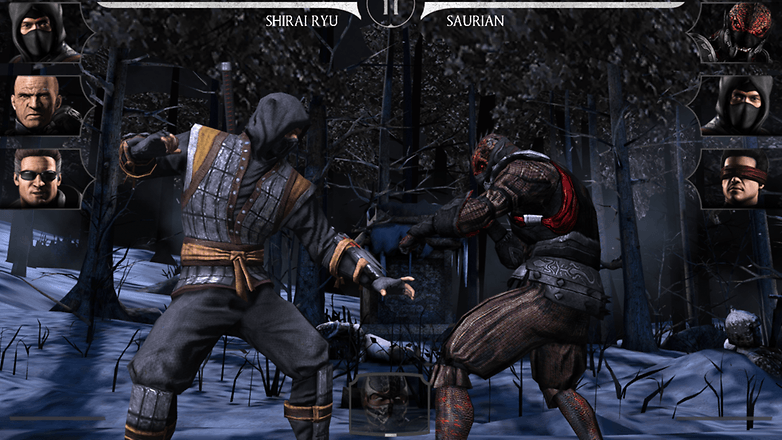 Best Android racing games
Micro Machines
Race across 21 fun-filled tracks including breakfast tables, desktops, pool tables and kitchen sinks in a vast array of tiny, but powerful, MICRO MACHINES.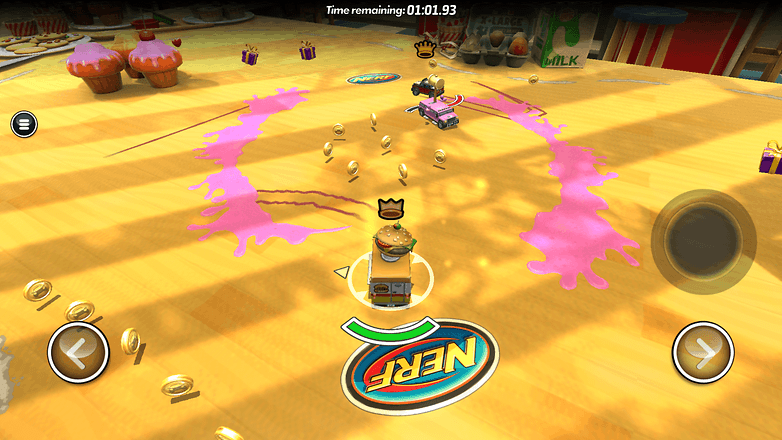 Dirt Xtreme
Race against real players from all over the world and give them a close-up view of the dirt you leave behind! Win cool prizes and special items in the MULTIPLAYER storyline, as you advance your career as the crowd's favorite. Make your way up in the leaderboard and show the world who's the true boss of Dirt Xtreme!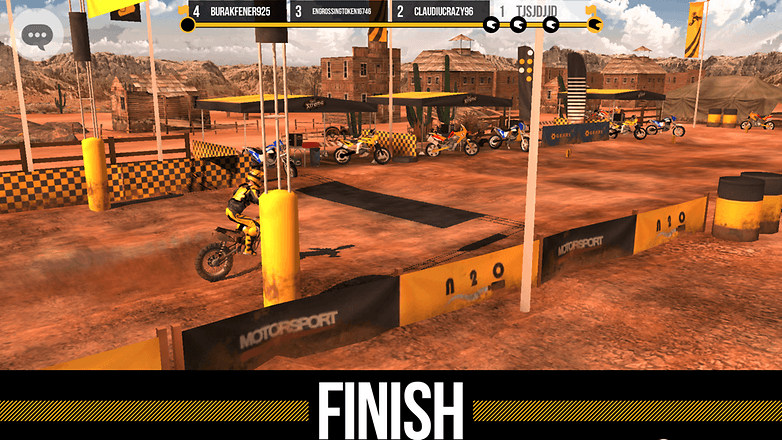 Best Android action games
Dead Trigger 2
BEST ZOMBIE SHOOTER EVER. Take your part on saving the world and win unbelievable real prizes in specially designed tournaments. Earn the money every day from oil fields!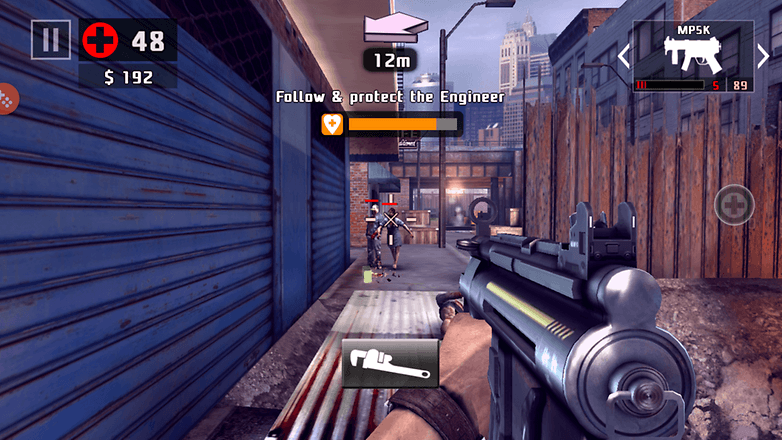 Godfire: Rise of Prometheus
Godfire: Rise of Prometheus is an action-adventure experience unlike any other on Google Play, with console-quality graphics, vicious free-flow combat and epic boss battles.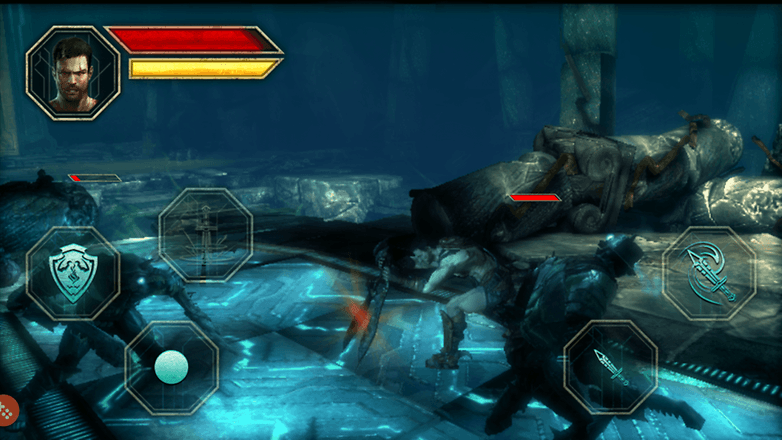 Best Android puzzle games
Rolling Snail
In the rainy morning, the young snail Speedy is poured by the rain into the house of the Greens. He falls down to the room of the son of the Greens. He has to get out of the house without being spotted. It is a tortuous adventure for the tiny snail. Speedy has to get over all the difficulty to escape from the house, which is like a maze for it.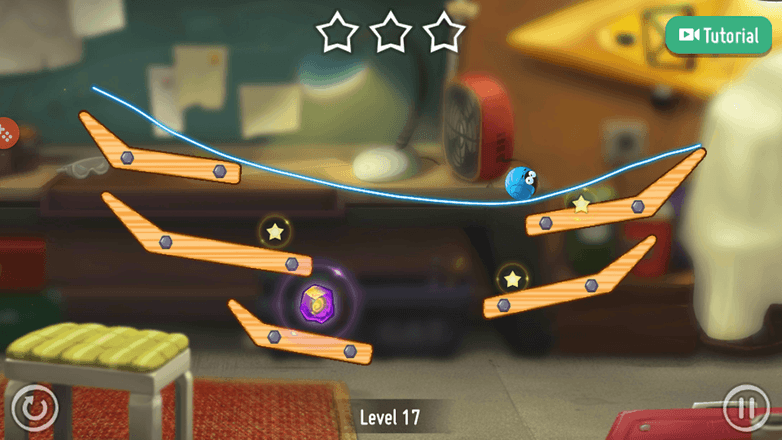 Diggy's Adventure
Search for hidden treasures, solve puzzles, fulfil godly quests and reveal the greatest mysteries of the past in Diggy's Adventure free game.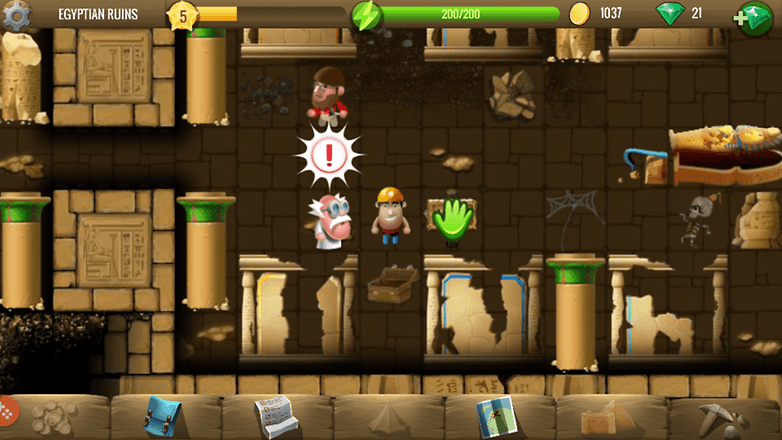 Best Android tower defense games
Realm Defense
Realm Defense is a tower defense game that challenges veteran players. Use a huge variety of powers and abilities to vanquish wave after wave of menace for over 40 levels. Travel through lush forests and snow covered mountains as you face off against armies of slimes, goblins, skeletons, and more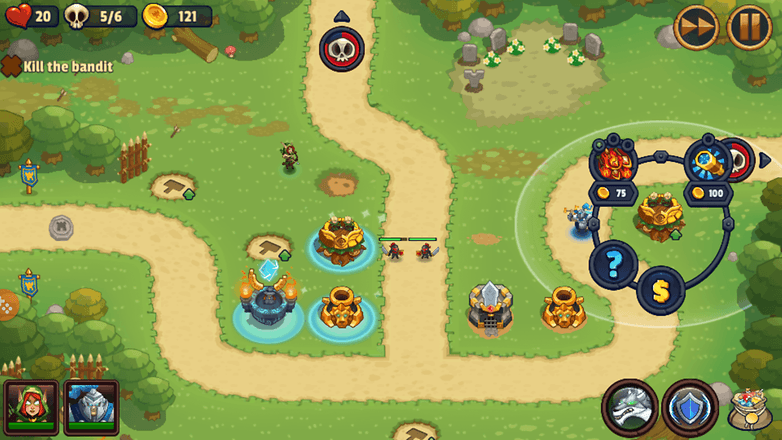 Fieldrunners 2
Defend your world from the invasion by building winding paths out of imaginative, new weapons. Call in airstrikes and set explosive traps to hit the enemies where it hurts. Over 20 new levels span the grassiest fields, driest deserts, sparkling cities, and even an infernal volcano lair! Challenge your mind with the exciting new gameplay styles in Puzzle, Sudden Death, and Time Trial levels.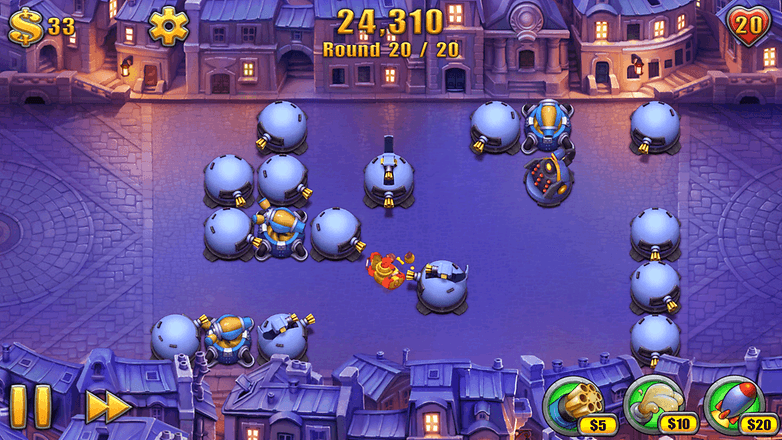 What is your favorite Android game? Let us know in the comments.
Recommended for Gamers