Best Bluetooth Earphones Under Rs 2000 according to 200 hrs of checking
Today you are going to see our List of Best Bluetooth earphones under 2000 Rs.
Since people are showing interest towards wireless earphones Vs wired one's.
Is it affordable to all?
This list will only cover In ear Wireless earphones under 2000 Rupees.
We have not included the over ear headphones below 2k, since we have already written a separate article.
To get this list prepared we spent almost 200+ Hrs.
We analysed these Bluetooth earphones online, conducted survey's, reviewed it & finally used it .
So without further ado, let see the list now.
Best Wireless Earphones under 2000 Rs | Price List
| | |
| --- | --- |
| Bluetooth Earphones below 2000 Rs | |
| | |
| | |
| | |
| | |
| | |
| | |
| | |
| | |
| | |
| | |
| | |
Best Bluetooth earphones under 2000 Rs in India
OnePlus Bullets Wireless Z
OnePlus has been bringing up beautifully designed products with premium build quality & brings the best technology to us.
OnePlus Bullet wireless Z is a better option for those who are looking for budget best Bluetooth earphones under 2000 Rs which comes with some excellent features.
Highlights
Premium & classy looking design wireless earphone which is best in durability.
Multiple pairing options which allows you to switch on to different devices.
OnePlus Wireless Z offers up to 20 hours of continuous playback time on a single charge.
The Earbuds of OnePlus are magnetically controlled which makes it easy to use when not playing.
Experience rich sound, thumping bass, and impressive tonality thanks to 9.2 mm Dynamic Driver.
Excellent sound quality, warp charge support and multi-pairing options makes it one of Best Bluetooth earphones under 2000 Rs.
| | |
| --- | --- |
| ADVANTAGES | DIS-ADVANTAGES |
| Neck Band is Durable & Flexi | No aptX codec support |
| Fast Charging Support | |
| Deep thumping Bass | |
| Amazing Battery Backup | |
Realme Buds Wireless Bluetooth Earphone
RealMe brand doesn't requires an introduction to us.
Apart from smartphones the Brand is also known for it's products such as earphones, wireless earphones, T-shirts, bags, fitness bands, smartwatches, etc
Highlights
Enjoy deep and punchy bass thanks to 11.2-mm bass boost drivers, along with the Japan Daikoku Technology.
The wireless earphone takes 1.5 hours to charge, which gives a playback time of up to 12 hours.
Features LED light to indicate the pairing as well to indicate the battery status.
Durable & Premium looking neckband design along with a tangle free memory metal string.
Magnetic Earbuds with auto on and off feature which saves battery.
Overall a great choice if you are looking for Best Bluetooth earphones under 2000 Rs with pleasant sound and excellent battery.
| | |
| --- | --- |
| ADVANTAGES | DIS-ADVANTAGES |
| Ear Hooks design | Still micro USB charging |
| Deep and punchy bass | |
| Durable & Premium Material | |
| Amazing Battery Backup | |
OPPO Enco M31 EWN1O Wireless Earphone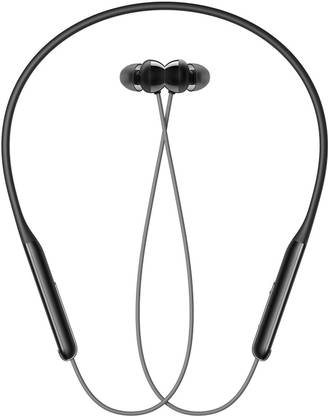 Another subsidiary brand of BBK Electronics along with Vivo, OnePlus and Realme the Oppo brand which recently started selling audio accessories under the Enco lineup.
Highlights
Features 9.2 mm full range dynamic speaker provides clear sound & powerful bass
The IPX5 rating wireless earphone is Water and Dust resistant specially preferred for sport activities.
Bluetooth earphone in as single charge provides 12 hours of music playback.
It's LDAC audio coding technology captures every beat which gives an excellent music experience.
Its supports type c charger and once fully charged light on the neckband changes to green color from red.
Overall an All rounder Bluetooth earphone perfect choice for a wireless earphone under 2000 Rs budget.
| | |
| --- | --- |
| ADVANTAGES | DIS-ADVANTAGES |
| AI-powered noise cancellation | No dual connectivity |
| IPX5 rating | |
| Type C Charger support | |
| 12 hrs. Battery Backup | |
boAt Rockerz 255F Wireless earphones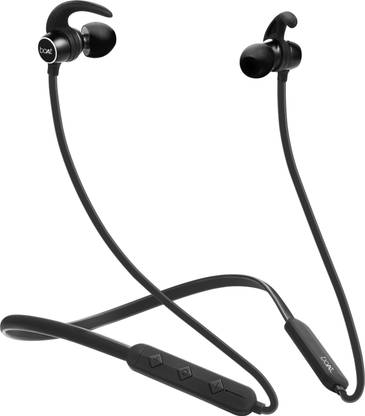 boAt which is an Indian brand has been making it to all latest audio equipment.
Why boAt Rockerz 225F is one of the Best Bluetooth earphones under 2000 Rs?
Highlights
If you go to the Gym for workout than you will fall in love with the new boAt Rockerz 225F
The Bluetooth earphone is priced at Rs 1499 with some excellent features.
Earphone is powered by Qualcomm CSR 8365 chip-set which ensures good sound quality.
110mAh battery of the earphones gives 6 hrs of continuous playback with a single charge of 2.5 hrs.
The earbuds are magnetic which prevents them in falling when not in use.
Being IPX5 rating the wireless earphone is sweat and water resistance..
Earphones has microphones and supports interaction with voice enabled intelligent assistant.
| | |
| --- | --- |
| ADVANTAGES | DIS-ADVANTAGES |
| Wire & Build quality is excellent | Initially Not comfortable for long hours |
| Battery Life is impressive | |
| Sound is crystal clear and good quality | |
| Value for money bluetooth earphone | |
Another Indian Brand which manufactures innovative audio products, such as earphones, headphones etc
Highlights
Boult Bluetooth earphones comes with light yet durable & flexible neckband.
Enjoy crystal clear sound with complete noise isolation to enhance your overall music experience.
It comes with in-built micro woofers to create that thumping bass, with crisp highs and stable lows.
The controls of the earphone is in line to operate music controls and also answer or reject phone calls.
Amazing good battery backup with a dashing look, it is the best wireless earphone under 2000 Rs.
| | |
| --- | --- |
| ADVANTAGES | DIS-ADVANTAGES |
| Neck Band is Durable & Flexi | Connectivity issue Sometimes |
| Crystal clear & high-resolution audio | |
| Deep thumping Bass | |
| Amazing Battery Backup | |
Mi Brand comes up with this simple yet elegant wireless earphone which is the Best Bluetooth Earphones Under 2000 Rs.
Highlights
Known for its flagship phone with good quality and specs, this Bluetooth earphone will not disappoint.
Mi Bluetooth earphones gives a play back battery back up for 8 hrs.
Enjoy clear and pure music with robust sound and dynamic bass.
It has Voice control feature which allows you to take calls, play tracks, and more with your voice.
Another great value for money introduction from Mi Brand.
ADVANTAGES
DIS-ADVANTAGES
Deep, Punchy & Energetic Bass
Out of the box bass might be too much for some users
Comfortable Neckbands
Out of the box sound quality
2 opposite sound signatures in one single earphone
Noise Tune Elite Bluetooth Earphones
Noise Tune Elite Bluetooth headset comes in a premium finish and is ultra stylish.
Highlights
Design of the Noise Wireless earphone is very much similar to other neckband Bluetooth earphones.
In ear earbuds are perfectly designed to fit in your ears even if you are running.
Back of the earbuds are magnetic and snap together to avoid falling when not in use.
The neckbands of the earphone is flexible and light in weight.
Earphones comes with IPX5 certification which makes it withstand sweats and slight drizzles.
On an average the play back time of Noise wireless earphone is 8.5 hrs.
That a pretty goods specification for a Bluetooth earphone priced under 2000 Rs.
| | |
| --- | --- |
| ADVANTAGES | DIS-ADVANTAGES |
| Value for money | Durability of wires |
| Sound quality is excellent | |
| Best Noise Cancellation | |
| Amazing Battery Backup | |
Portronics Harmonics 222 Bluetooth earphone
Highlights
Potronics harmonics 222 is next wireless earphone to make it to our list the Bluetooth earphones is available under 1000 Rs.
The Bluetooth earphone is compatible with all smartphones, and can be connected easily via Bluetooth.
The wireless earphone comes with magnetic design, which keeps the earphone intact while on move.
Durable design & comfortable earbuds ensures Earphone stays intact during sporting or at gym.
A single charge will give you 7-8 hours talk / music time, it also has battery indicator.
The Potronics wireless earphone is IPX5 rated which can withstand sweat, splashes and wet weather conditions.
| | |
| --- | --- |
| ADVANTAGES | DIS-ADVANTAGES |
| Longer Play Time and Battery Life | Small USB cable to charges |
| Best in audio quality & bass | |
| IPX5 rated | |
| Excellent Build quality & Magnetic Buds | |
It might be not a famous brand but definitely a Bluetooth earphone under 2000 Rs you need to go for.
A Wireless Earphone which produces clear and loud sound with a superior feel.
Designed with customizable ear tips to fit your ears, ear hooks to keep it steady while on go.
Sweat proof technology to protect it from sweats at gym or from rain drizzles.
The controls are easy to use and placed over the ear bud to control volumes ,play,stop and attend calls.
Battery of the earphone will never disappoint with 8 hrs of continuous talk time.
| | |
| --- | --- |
| ADVANTAGES | DIS-ADVANTAGES |
| Sweat & Dust Resistance | Limited color options |
| Best Noise cancellation | |
| Good Bluetooth connectivity | |
| Excellent battery backup | |
Syska ProActive Bluetooth Earphones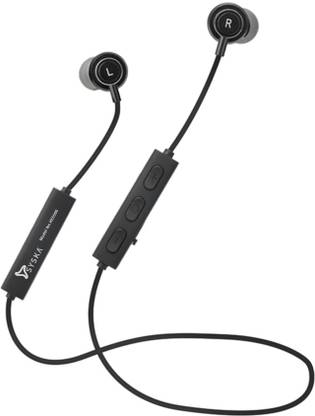 Next in our list of Bluetooth earphones is Syska Pro-active.
The Bluetooth earphone comes with 8 mm dynamic driver chip-set which makes the bass effective.
Other common features include magnetic earbud, flexible neckband and in-line control with microphone.
Company states that the noise cancellation feature can reduce peripheral sounds to zero.

6 hours of continuous play back time is what the earphone offers in a singe charge.
| | |
| --- | --- |
| ADVANTAGES | DIS-ADVANTAGES |
| Light in weight & Price | Average Wireless earphone |
| Decent sound quality | |
| IP x 5 water-resistant | |
| Better Battery Backup | |
JBL T160BT Bluetooth Earphones
JBL has been in this business for around 70 yrs and they are the best when it comes to earphones.
Price under 2000 Rs this Bluetooth earphone produces that punching bass that's both deep and powerful.
A quick charge of 2 hrs will give 6 hrs of battery backup.
Magnetic cables prevents the wire from getting tangled keeping it secure.
3 button remote make it feasible to attend calls and manage music hands-free.
| | |
| --- | --- |
| ADVANTAGES | DIS-ADVANTAGES |
| good sound quality | voice clarity |
| Comfortable on ears | |
| Decent Bass | |
| Nice battery backup | |
Related Articles:
Best Bluetooth Earphones under 2000 Rs | Conclusion
I hope you liked this guide of Best Bluetooth earphones under 2000 Rs in 2020.
This list will help to narrow down your search and get a genuine wireless earphone.
Now it's your Turn
Did we missed any of your favorite Bluetooth earphone?
Or you have any queries related to earphones listed above.
Do let us know in the comment section below.
Are you going for a wired budget earphone? Or switch to wireless earphones?
Let me know by leaving a quick comment below right now.
More Buying Guide in Wireless earphones
Note: The price shown are the once when we reviewed the products. However, as the promotional offers changes on the given E-commerce sites, the price may vary. FlashTechLOUD is an affiliate of Amazon.in & Flipkart. In basic terminology, this means that we make a few percent of each sale we refer to them.